Managed Service Computing
Software (IT-Platform)
Foreword
Like many technological approaches that have been repurposed over time, virtual computing initially had a different value proposition, enabling legacy applications to execute on modern systems. As more as the physical hardware is been replaced, as more we can see the next type of computing is being established and island solutions, as a PC, Laptop or traditional client server systems are being replaced by cloud or hybrid computing technologies. SOFTKLIX has the right answer at this time for.
What Is SOFTKLIX?
SOFTKLIX is a synonym for…. "Incorporating. managing and remotely controlling complex SOFTWARE environments with only a few mouse-KLIX". This includes Windows O/S's (server/desktop), Virtualization, Applications, virtual Desktops and physical/virtual hardware (eg. operating system components, cores & RAM), as well as all the leading network and security standards, all from the industry leaders. At the same time, SOFTKLIX, as a cloud and on-premise aggregator, integrates with and takes-over the world's best-known hypervisors) and para-virtualized computing resources in the "simplest" possible way.
This means that 'EVERY' administrator is 'empowered' to deliver the most efficient "computing" environments for 1 or 1,0005 of users. Each user can also be in clusters, with each having their own unique requirements and needs. Users can be up and running in a matter of minutes with the most ingenious and intuitive software platform anywhere in the world.
SOFTKLIX also supports Hyperconvergence. Hyperconvergence combines storage, computing and networking in a single solution, that significantly reduces data center complexity, whilst at the same time, enabling increased scalability. It also means that multiple servers, from one, or multiple Cloud Service Providers (CSP's), can be managed and clustered together to create, vast global cloud/on-premise/hybrid/co-location based pools of shared computing and/or storage resources, designed for the most convenient consumption. How Much Money Can We Save Your Business? Let SOFTKLIX Show You How!
SOFTKLIX providing managed services
By giving IT staff more time to focus on innovation and reducing unexpected costs, managed services provide businesses the support and room they need to thrive. Organizations across every industry are discovering how today's technologies help them achieve their objectives. SOFTKLIX is the right product for this purpose.
SOFTKLIX runs on all known hypervisor Technologies
What is hypervisor computing? – In this sense, we always started with pure server hardware virtualization and while we are at it, first of all the physical servers were virtualized on extremely powerful servers to achieve a variable use, utilization and scaling in relation to the daily real demand. Such solutions make sense because you no longer follow a rigid server concept based on real hardware, but because you can actually change your requirements as needed.
In the case of SOFTKLIX, however, this is not relevant because SOFTKLIX is compatible and neutral to any hypervisor system (vmware iesx, hyper-v, KVM etc.). This means that SOFTKLIX can be run on a virtualised Windows server or desktop operating system (compare system requirements) at any time. provided the hypervisor solution is actually 100% compatible with Microsoft Windows operating systems.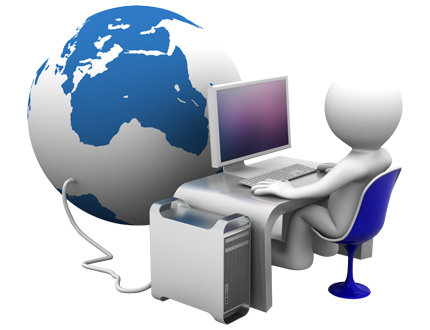 So what does SOFTKLIX provide…
…that is added value for the administrator and user?
SOFTKLIX, with its 3 different virtualization technology approaches, has caused a small revolution, as the administrator can now decide for himself which type of virtualization is best for the user.
The SOFTKLIX virtualization approach and its added value is mainly to be seen in the fact that you can share a server resource with many users (application virtualization or multi-user virtual desktop functionality) or you can virtualise a virtual Windows desktop for only one user.
What other added value approaches does SOFTKLIX provide?
SOFTKLIX still offers many more added value approaches, which in turn have to be evaluated differently in the individual industries and use cases. In the end, the administrator has to make sure that he uses the right technology. The main advantages of SOFTKLIX can be found in the following categories:
General value-add due to SOFTKLIX
SOFTKLIX is simplifying multiple Microsoft Windows single user and multi user Virtual Desktop and as well Virtual Application Server environments. Most SOFTKLIX actions are done in the background. Server clustering and easy adjustments or deployments are possible thru SOFTKLIX. Under Windows alone is no way to get such as a genius easy and intuitive platform, SOFTKLIX is combining on-premise with Cloud Computing and provides multiple tools to Cloud Service Providers, System Integrators. but as well to Administrators in any branch, organization or company worldwide. The Web-Workspace contributes With more value in terms of security and as well productivity. There is at all no need for a long training for administrators and even SOFTKLIX users.
Frequently Asked Questions